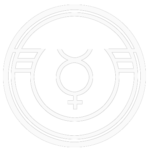 Astrological
Lodge of London
Welcome to the Astrological Lodge of London!
The Astrological Lodge of London is the foremost learning institution for the study of astrology in all its cultural, astronomical and historical use in divination. Founded in 1915 by Alan Leo for the study of astrology, the Astrological Lodge of London is an educational charity since 1987.
Further your studies in astrology with our regularly updated educational programme.
Please support our not-for-profit offer with a donation
London's foremost learning institution for the study of astrology.
By joining the Lodge as a Member, you are eligible for receiving discounts on the regular Monday evening lectures and the Day Seminars, as well as for receiving free copies of the Astrology Quarterly magazine.
You will also gain access to our new members only website area.
THE MEMBERSHIP IS INVITED TO SEND IN PROPOSALS FOR DISCUSSION AT THE AGM 20 NOVEMBER by 18 OCTOBER TO THE VICE-PRESIDENT.
The new meeting place for the Lodge is: Rudolf Steiner House 35 Park Road London NW1 6XT CONFERENCE ROOM Open at 6pm – General discussion maybe with topic, social instead of break in the middle. We turn around in five minutes between the two sessions in an evening. Close at 9pm.
Astrology Quartely Vol 87 Vol 2 Summer 2022 Content: From the Editor , by Gill Dorren Perfect Your Timing, by Robyn Ray The Aries Ingress by Sharon Knight QHP The Age of Pisces by Adam Smith The Honga Tonga-Hunga' Apai Volcanic Eruption by Gill Dorren The Summer Sky by Rod Chang An Interview with…
I feel very fortunate to have joined the astrology course with Sonal. She is a very knowledgeable and generous teacher and she is able to make this profound subject easy to understand and very enjoyable I have learned a lot from her and I hope she will continue to teach us. I am very grateful she is sharing her knowledge with us.
It felt as a blessing when the Jyotish course came out. Sonal delivers it with so much depth and inspiration whilst subject is so well structured and organised. It is a privilege to learn this precious knowledge Also I am very grateful to the Astrological lodge to put out this pearl of knowldge available to everyone. Kind Regards.
Free astrology classes and weekly lectures
resumed ONLINE on 11th January.

Open to Members and Non-Members.